For dependable appraisals you can trust in the City of Lake Wales and Polk County, trust Bates Real Estate & Appraisals, Inc.
As licensed appraisers, we possess the know-how and qualifications to generate the level of reliable home value opinions that banks and top lending institutions require for home loans. With years of experience behind us, we're more than ready to help our clients with practically any type of real estate.
For any of the following valuation services in or around Lake Wales, Florida, just call Bates Real Estate & Appraisals, Inc.:

Asset division for situations like a divorce

Expert witness testimony when a reliable local authority on Florida home values is needed

Bankruptcy cases where the market value of a home in or around Lake Wales, Florida is in question

Picking the right listing price for your property

Challenging your home's assessed value if you live in an area where house prices have fallen off

Reinstating a HELOC (Home Equity Line of Credit)

A lender requiring an experienced Polk County appraiser

Retrospective home valuations

Relocation coordinators that need a local Polk County appraisal expert

Appraisal review: Getting a second opinion on a past appraisal in or around Lake Wales, Florida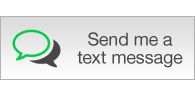 There was a problem returning the RSS feed.